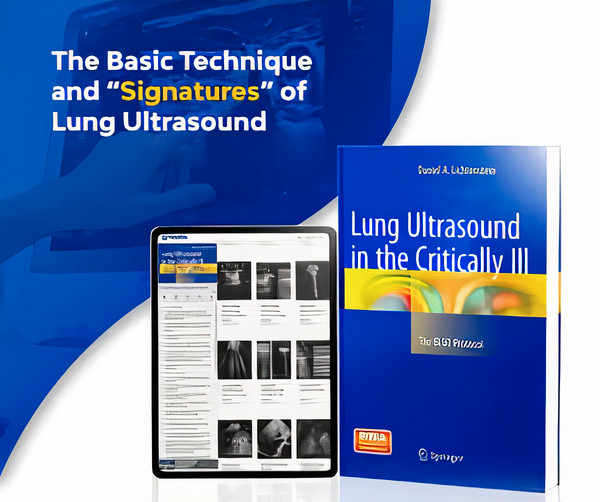 NEW: Lung Ultrasound in the Critically Ill
We're constantly evolving both in terms of content and functionality. Newly published on PocketEDU: Lung Ultrasound in the Critically Ill - The BLUE Protocol.
Written by a pioneer in critical care ultrasound, this book discusses the basic technique and "signatures" of lung ultrasound and explains its main clinical applications.
The premise for the Basic Lung Ultrasound Examination (BLUE) protocol is that clinical examination with a stethoscope and plain CXR have fairly low sensitivities for picking up pathology. Lung ultrasound, in contrast, has been shown to have both a high sensitivity and specificity when used to diagnose common chest pathologies. Find out how ultrasound can become the stethoscope of modern medicine.