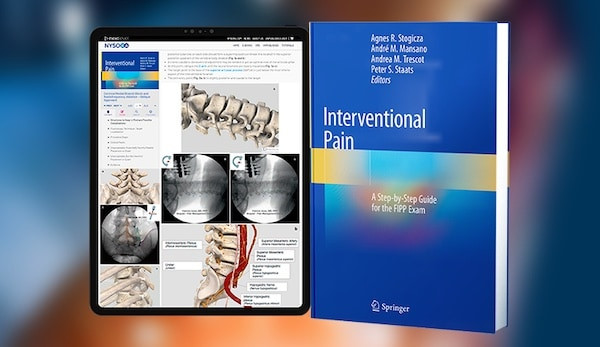 NEW: Interventional Pain
Just added to the PocketEDU portfolio:
"Interventional Pain - A Step-by-Step Guide for the FIPP Exam".
Although today there are many minimally invasive pain procedures available, the examined 20 procedures in the FIPP exam are representative of the overall interventional pain management field. This book provides a timely and much needed standardized approach to the 20 procedures tested at the FIPP exam. It is an excellent resource for both examinees and examiners and will ultimately enhance the excellence of care and the highest standards of safety. It includes labeled fluoroscopic high quality images and focuses on the current FIPP-examined procedures with all accepted approaches.